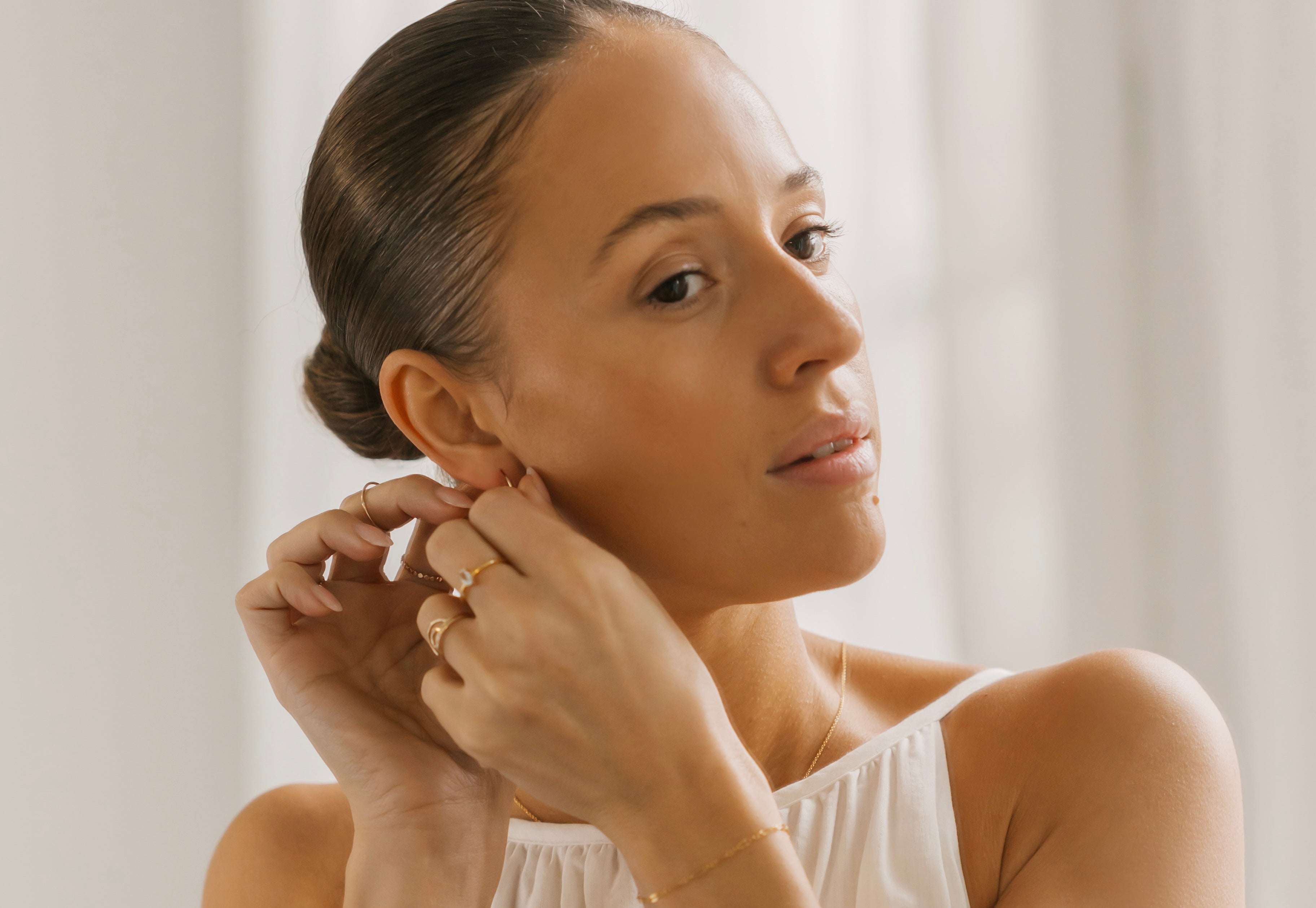 Necklaces
Our necklaces are generally available in sizes of 14" (choker), 16", 18", or 20", although it may vary depending on the specific product. Please refer to the product description for accurate sizing information.
Measure your favourite piece of jewellery or drape a piece of ribbon around your next to find your perfect length.
Once you've chosen the length you like, lay the chain flat and measure the length in inches.
Bracelets
Our Bracelets come in a variety of lengths.
Measure your wrist or a great-fitting bracelet using string or a measuring tape to figure out your custom bracelet length.
Rings
We offer rings in variable sizes
There are 3 ways to measure your ring:
1. Use a ruler to measure the internal diameter of your favourite ring then use our chart below to match to your size.
2. If you don't have a ring already, use string or a piece of paper to measure the full circumference of your finger. you want it to be a snug fit. Use that measurement to find your ring size using the chart.
3. If you have access to a printer, you can print this adjustable ring sizer to measure your finger instead!
Anklets
Our anklets come in sizes XS to 2XL. 
Each size comes in three different fits - tight, exact or loose.  
- First, use a ribbon to measure the circumference of your ankle.

- You don't want the anklet to be too snug so use the fit style guide to add a bit of extra length to your total ankle measurement. The fit can be tight, exact or loose depending on your personal preference.

- Using your combined ankle + fit measurement, use the anklet size chart to find your anklet size.

- If in doubt, we suggest moving up to the next larger size.

- We offer an additional 1" extender if you need extra room.

- Fit Style : Ankle measurement + 0.8" or 20mm