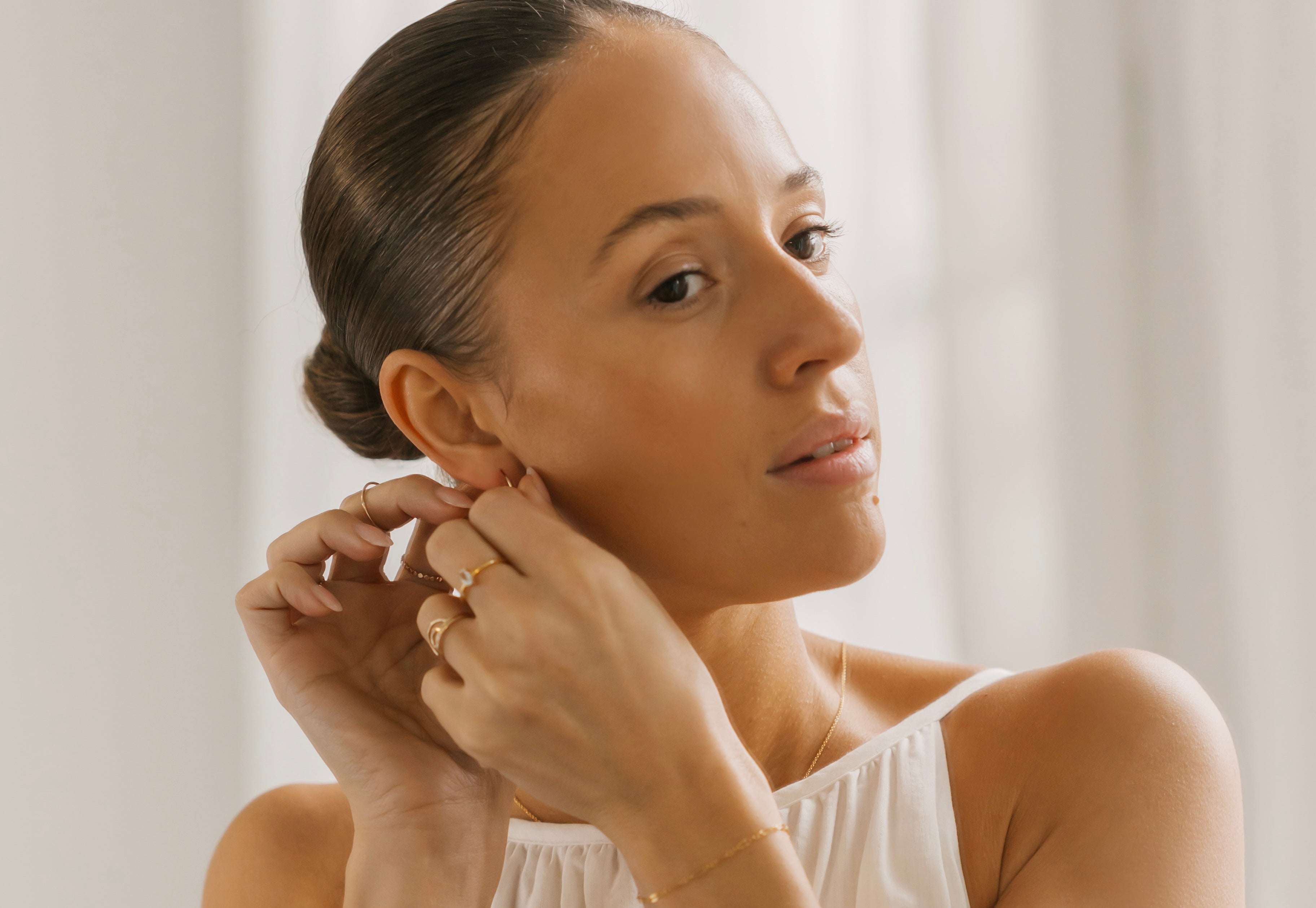 Our custom, handmade pieces are made at the speed of quality.
We offer a variety of different ways to customize your meaningful piece. We can turn handwriting, paw prints, sound waves and fingerprints in to a unique piece for you to cherish forever. Alternatively use our font guide at the base of the page to create your design digitally.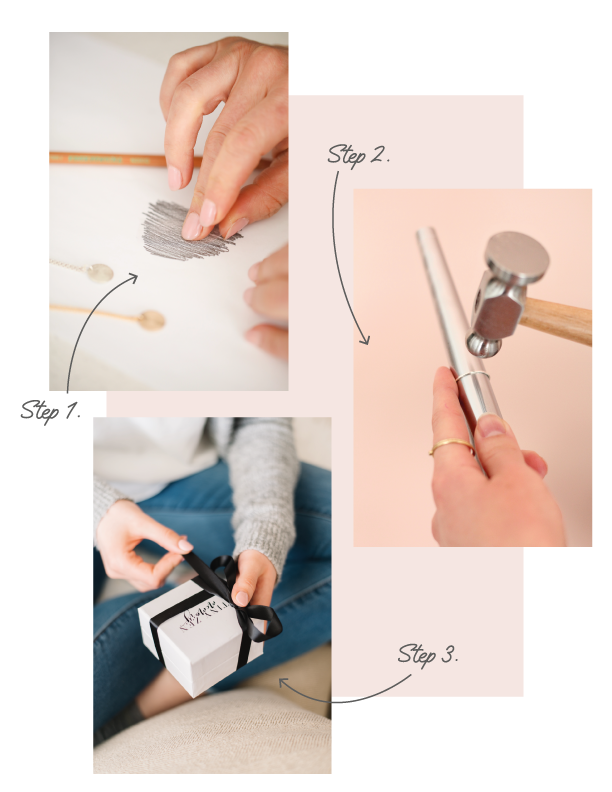 How we create your custom piece
1. Use the guides below for instructions of how to create the custom file required to create your unique piece.
Then, Upload your image or file on the order page, alternatively, email it to us at info@meirako.com. We will double check the file and let you know whether we need any adjustments to it. 
2. Our jeweller will then get to work on creating your custom piece by hand. It takes time. Visit our Shipping & returns page for current production times.
The piece is polished and inspected to ensure it meets our high quality standards.
3. We take great care in wrapping your piece with love before shipping it to you!
Creating a fingerprint imprint
Step 1.
First, take your pencil and draw on your post-it until the surface is entirely black. We recommend holding the pencil at an angle and really scrubbing the graphite pencil tip into the paper. Go for it!
Step 2.
Once this step is finished, rub the finger you wish to imprint hard on the post it until your entire fingerprint is covered in graphite.
Step 3.
Now lift the print by taking a piece of packing tape and placing it over your graphite covered fingerprint. Make sure the entire fingerprint is covered and that the packing tape is stuck to every part of your fingerprint.
Step 4.
Carefully remove the packing tape and place it on another post-it note. Please make sure the print is clearly shown and the tape isn't folded, creased, or otherwise compromising the composition of the print.
Then, take a photo with your phone in a well lit setting and upload an image when you place your order.
Creating a Paw print
Step 1.
Grab your favourite fur baby!
Step 2.
Bribe them with a treat, then, if your fur baby will let you, use non-toxic ink pads and white paper to get your print.
Step 3.
Alternatively, simply take a photo of their paw or a clay print with your mobile device. Try and keep the image clear and clean of excess hair.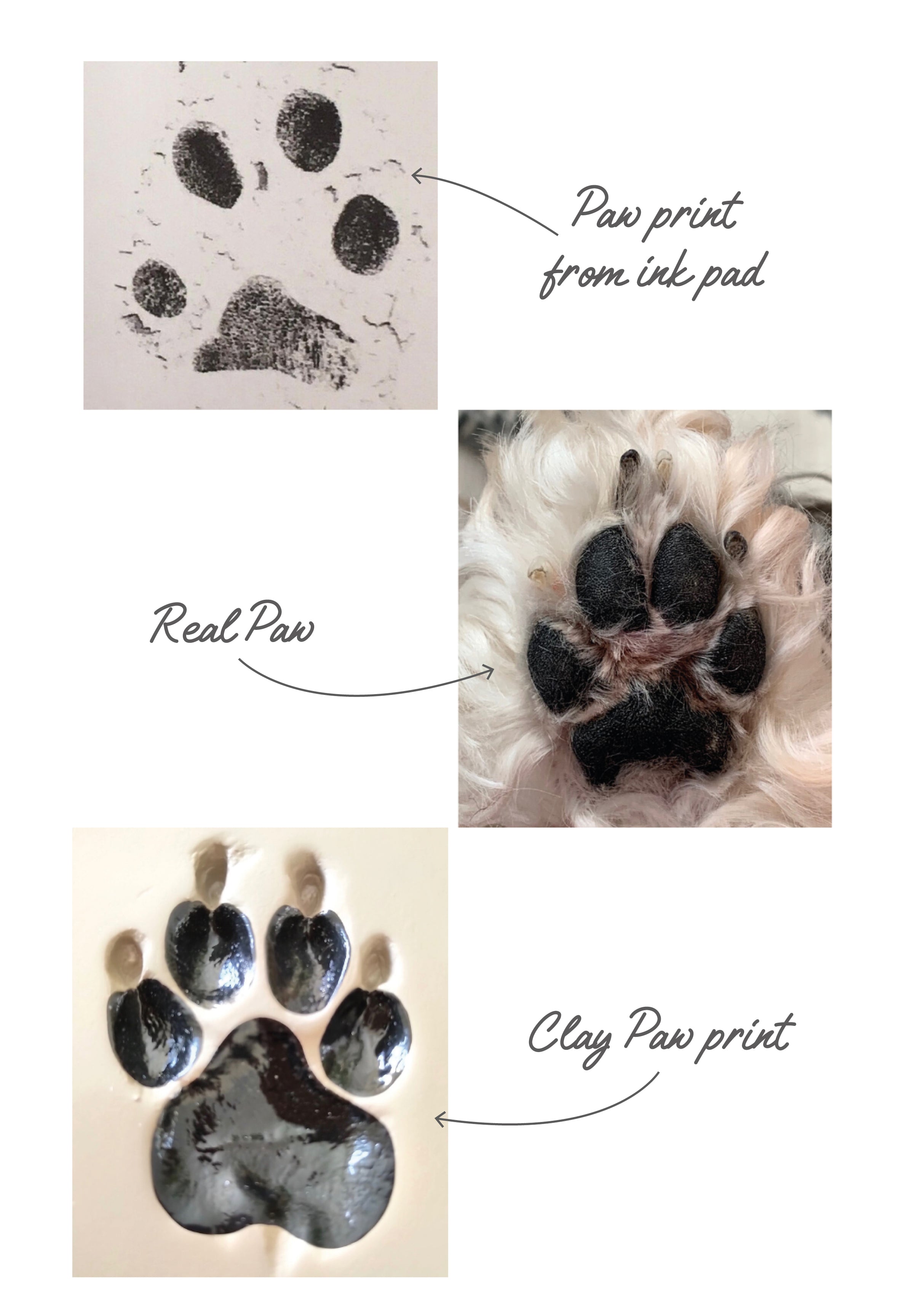 Step 4.
Submit your real paw photo or clay print photo with your order and we will do the rest!
Font Options
Katherine Font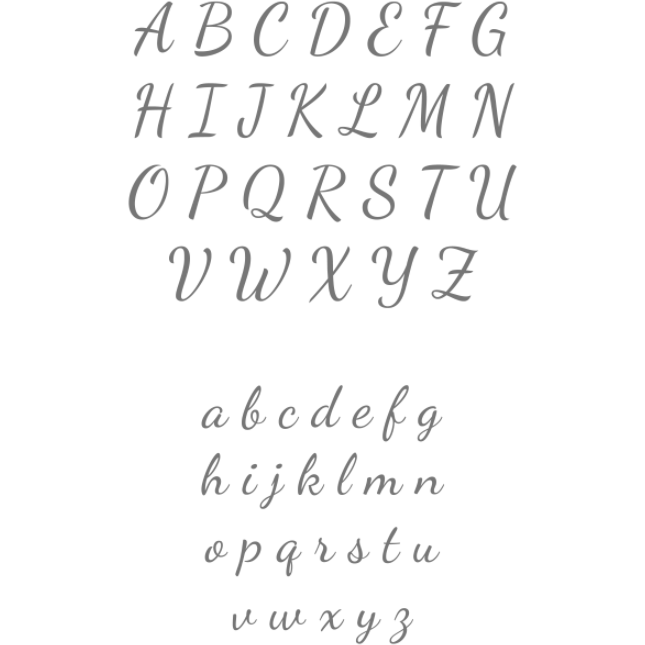 Dancing Script Font
Segoe Script Font
Arial Font
Avante Font